This collection is Rosewood by Moda. Such a great combination of red and pale blue.
These prints makes you think spring even though we are headed into winter.
Check out this cute one. The ball jars are super cute!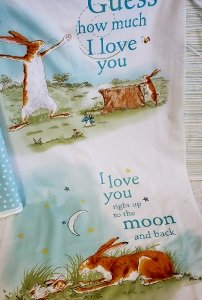 Look at this cute panel and companion fabric. Such soft colors for the little one in your life.
These pieces are AMAZING. The cute snowmen on the panel and the coordinating prints make these fabrics very special.
Attention Cat fans! Isn't this so cute for that next project!
And the Celebration fabric for Bernina's 125th Anniversary has arrived. The black and gold paisley is just stunning!
These 2 bolts are from Contempo. The Bernina "This is my Happy place", is a panel. The teal blue makes a great companion.

This collection is from Moda. Clover Hollow is a very pretty collection which unique colors.
This is Flourish from Moda. This collection has beautiful colors. That green is amazing.
New Batiks have arrived. How awesome are these colors??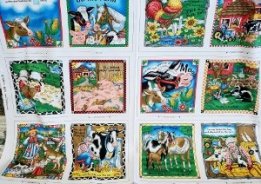 How cute is this panel? This makes into a fabric book for the little person in your life.
Check out these new fabrics from Stof Fabrics. Those elephants are just as cute as can be!
Embroidery FANS! We have new CD's in including Christmas designs.
This beautiful print is from Moda called Gradients
From Stof - comes these very cute prints to integrate into kids prints.
How fun is this dinosaur print?!?! And it Glows in the Dark. Pillow cases for your little one would be adorable done out of this.
From Quilting Treasures, this is Enchanted Floral.
New Route 66 has arrived for bags or your other projects.
Check out this sweet panel. Perfect for a baby quilt which you can complete in an afternoon. This one is from Quilting Treasures.
More from Moda - Grunge STARS! We have these colors as well as a couple of layer cakes.